Visit our Facebook Page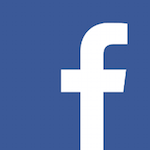 Click the button below to read a random site article

Share This Page

Introduction
Welcome to our site map. It is an organised list of links to all the pages on this website.
Each page is listed under the section of the website it is in. The section headings can be found in the purple table of contents box on this page.
A site map is often the easiest way to find what you really want on a website. Simply scroll through this page and click on the page(s) you are interested in. That will take you straight to the page.
The pages in capital letters are the ones that are an overview of the other pages in that section, and list the other pages within them.
Fundraising Ideas To Help Animals
In this section you can find pages detailing ways to earn or raise funds for animal rescues and charities.
Help Stop Animal Cruelty & Suffering
This section of the website has pages telling you of many ways you can help animals and save them from cruelty and suffering.
Crafting To Help Animals
The pages in this section of the website will help you craft to help animals.
Save A Pet
This section of the site tells you of many ways you can save pets lives. Whether they are abandoned, or for sale online, you can help keep them safe.
Going Vegan For Animals, The Planet & Your Health
Fundraising Store
There are so many animals suffering, an we hope the fundraising store will help us to alleviate some of that suffering.
Site Information
In this section, you can find pages related to site information.
Comments
Have we missed any information off this page, or made any mistakes? Maybe you have some information you would like to add. If so, please leave a comment.