Click to see our Facebook Page:-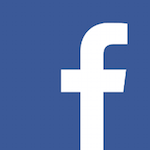 Introduction
Visiting 'click to give' websites is one way of earning money or food and supplies for animal charities FOR FREE. There are also games that give, ranging from online video games, to the Animal Sanctuary Lottery.
In addition, there are other online activities where you can earn free money for animal causes. Plus you can have a go at answering questions to earn pet food and cat litter for shelter animals.
You can also nominate animal rescues for monetary prizes. And on top of that, there are apps that give back, where using them earns funds for animal charities. Read on to see how to do all these things.
Another way you can help raise money for animals for free, is by using fund raising charity search engines whenever you search the internet. For more information about that, have a look here.
Image: Visit 'Click To Give' websites, or play free games that donate, to raise money to help animals at no cost to yourself. Image Source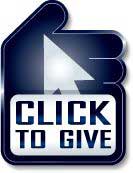 What Are Click-To-Give Websites?
These are websites where you can earn money for charity for free, simply by clicking on a designated button, picture or icon on the site. The money comes from advertisers who pay to put adverts on the sites. There is no cost to you.
There is usually a limit of one click a day per computer counted on each of these sites. If you book-mark this page, or mark it as a favourite, you will be able to easily retrieve the list of websites in the sections below.
Image: Bookmark this page so you have quick access to the list of click to give sites and games that give. Image Source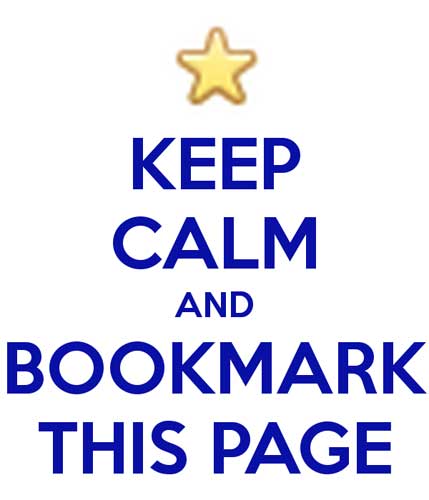 Click-To-Give Sites To Visit
Simply click the designated place on the sites listed below to raise money for animals in need, for FREE. Usually only one click a day on each icon is counted.
Image: Remember to bookmark this page so you can easily keep coming back daily to do your clicking. Image Source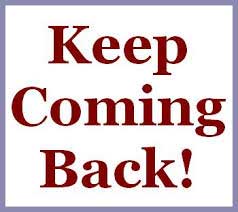 Animal Rescue Site – Click To Donate free
Donate A Click To Save The Rainforest
Click To Save Big CatsClick To Help Primates
Click For Cats, Dogs, Horses And More
Click To Feed Big Cats – Big Cat rescue
Vote To Earn Cat Litter (clicking to help shelters reach goals means they all get litter)
The Rainforest Site Click To Give (each click saves over 20 square feet!)
Donate A Click To The Ecology Fund (small red click button at bottom of page)
Click To Save Our Oceans And It's Animals
The Greater Good (sometimes supports animal causes to click for)
IN ADDITION, find more Click To Give sites where you can help animals, here.
Image: Click every day to help animals. Image Source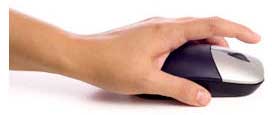 Answer A Simple Question To Help Animals
Answer a trivia question and you will earn food and cat litter for shelter pets – whether you get the answer correct not, and all for free!
At the links below, you can answer one question to earn dog food, one to earn cat food, and one to earn cat litter. You can answer each of these questions once a day.
The food you will earn for shelter pets is vegan (correct as of Feb 2017) as Halo is the sponsor. They also donate food to shelter pets with every purchase of their products.
Image: Halo sponsors the Free Kibble site, meaning you can help animals, without other animals being sacrificed. Image Source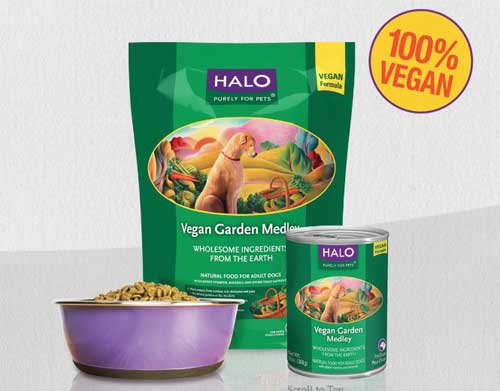 Free Kibble – Earn Food For Shelter Dogs
Free Kibble-Kat – Earn Food For Shelter Cats
Earn Cat Litter For Shelter Cats
Image: The number of meals people answering questions on Free Kibble has given shelter cats and dogs. You can make this more! Image Source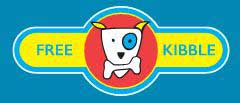 Nominate An Animal Charity To Win Money
Ecclesiastical
Ecclesiastical are an insurance company that have a £1m giving programme called Movement For Good. They give £1,000 donations to 500 charities and £50,000 grants to 10 charities. Animal charities have been included in the winners, but they need to be nominated to be in with a chance.
Rather than the way the winners are picked just being chance, or by the number of votes they get from the public, they are picked by a panel of judges.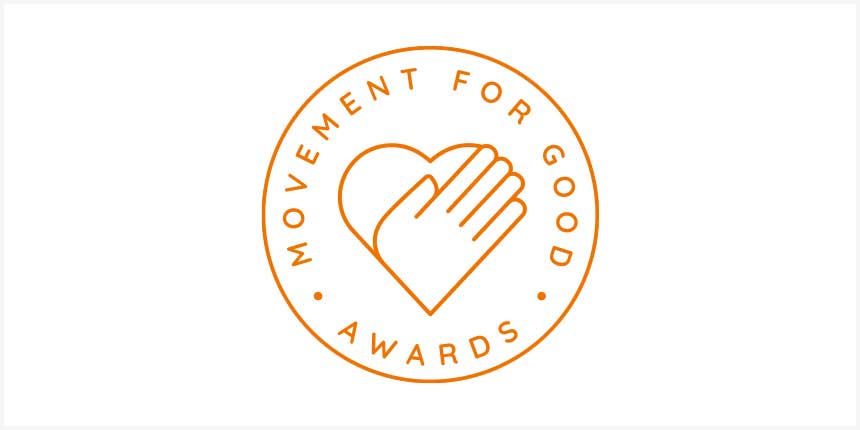 My Giving Circle
My Giving Circle give monetary grants to charities, not-for-profits and community groups. This includes animal causes. They give out a sum total of tens of thousands of dollars each year. There are several rounds of voting throughout the year.
Causes can register for free, then you can vote for them once a week. You can sign up to get reminders of when to vote. You can vote for up to three charities each time.
By donating to the charities, you will get them extra votes. If you chip in a few dollars, the charity will get "featured" to get them more votes and so more people learn about the charity. Their fees are between 0 and 6.5% of funds collected. Their website states that is to maintain and improve the website for the benefit of all.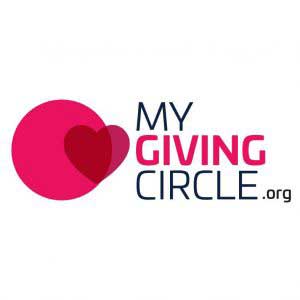 Animal Photo Contests
You may sometimes see animal rescues asking you to vote for a photo of one of their animals they have submitted to websites such as Petvote or Kingpet. There is a monetary grand prize, and sometimes smaller amounts awarded as well.
One vote is free, and after a certain amount of time has lapsed, you are allowed another free vote, and so on. You can sign up to get reminders of when you are allowed to vote again each time. You are able to pay for more votes, but giving money directly to the animal charity may be better than buying votes.
Animal Webaction – Food And Supplies For Rescues
Animal Webaction is a site where donors race against the clock to get enough votes to donate enough food or supplies for an animal rescue, before the time is up. If the target is met, the food or supplies are delivered to the rescue. If not, the collection fails. You can choose to send a small donation of the food or supplies for free, but there is also an opportunity to pay to send more.
Paid donations from a failed collection are reimbursed to the donor. Free gifts are placed in reserve before being reassigned to other collections: you never click for nothing
You can select to send a small amount of food and other supplies. The food you can send is for dogs, cats or horses. The supplies are blankets and housing. With the food, you can select the option to send 1g of food for free. With blankets and housing, measurements are used.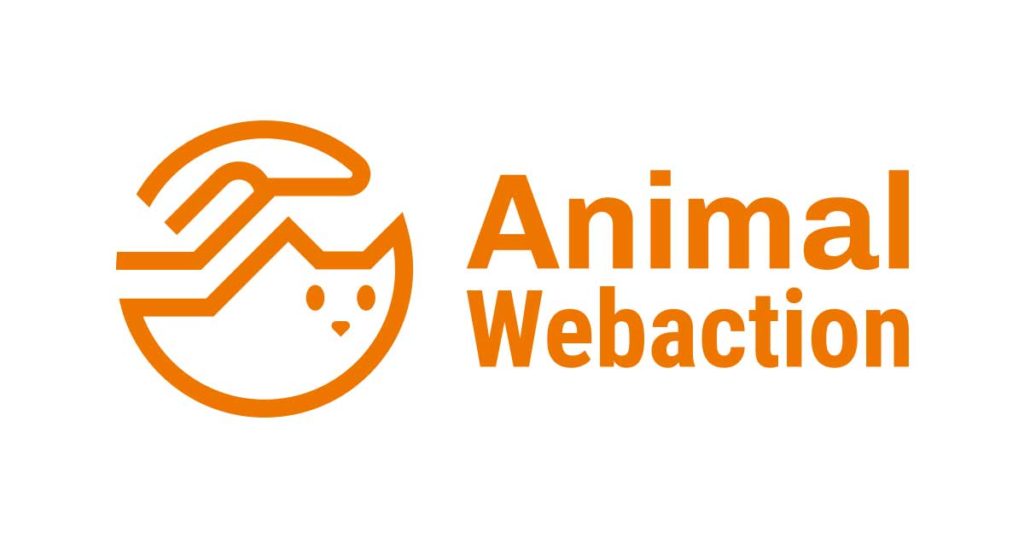 Animal Webaction conducts a telephone interview with the rescues it helps, and an agent visits the rescue.
You get a free click for each category. You cannot click again for a set amount of time. If you sign up, the site will send you reminders of when you can click for free again. There can also be a bonus question, where if you answer it correctly, you send a little more.
Fund Raise For Animals By Playing Games That Give
Games Where In App Purchases Donate To Animal Charities:
World Of The Wild:
My Green World gives players the opportunity to become involved in every aspect of rescuing in their game, World Of The Wild, rehabilitating and releasing animals from all over the world. Players create their own world, unlock new and endangered animals to save, watch once – sick animals grow and thrive and climb trees, and help save animals and conserve environment IN REAL LIFE.
Play Lotteries That Help Animals
Many animal charities run lotteries with big cash prizes. Some run them through third party lottery companies, so that they can offer bigger prizes. However, that means there are many more players, so the odds of winning are lower. Here are a few of the lotteries you can help animal charities by playing.
The Animal Sanctuary Lottery
The Animal Sanctuary Lottery was started by an animal sanctuary who realised that animal sanctuaries around the world needed financial help to keep on helping animals.
Jacobs Ridge Animal Sanctuary, in Spain, who run the lottery, are not a third party lottery management company. Such companies, who you may have seen running a lottery for some animal charities, take fees. The great news is that 25% of funds raised by the Animal Sanctuary Lottery are set aside for prize money, and the remaining 75% of funds go directly to the animal sanctuaries who need it.
They accept applications from any animal sanctuaries for assistance from the lottery, so if you know of any animal sanctuary that could benefit from it, encourage them to apply. Not only that, but they offer support to other sanctuaries by putting specialists, willing to donate their time and expertise, in touch with them. This could be to give legal, financial or veterinary advice.
You can enter the lottery regularly here. I have just done so because I think it sounds great.
If you have any questions, you can contact the Animal Sanctuary Lottery here: contact@sanctuarylottery.com
RSPCA Lottery
If you take part in the RSPCA Lottery from just £1 a week, you could win one of 100 cash prizes, with a first prize of £1,000. You'll also automatically be entered into four super-draws each year giving you the chance to win up to £10,000.

Unity Lottery
Many animal charities, large and small, offer the chance to win big cash prizes because they run their lotteries through third party lottery company, Unity.
For instance, the World Animal Protection Lottery offers the chance to win £25,000 every week. They receive 50p from every entry, which is 100% of the profits. The remaining 50p goes towards prize funds and the cost of lottery administration by the third party lottery company. WAP say it is an extremely cost effective way for them to raise funds for animals.
You can find many other animal charities who run lotteries through Unity, here. If you know of any animal charities who could be helped by being part of this, send them here. No cause is too large or small.
The Weather Lottery
Wetnose Animal Aid is just one animal charity who offer cash prizes of up to £25,000 through The Weather Lottery. Others include Born Free, Safe Haven For Donkeys, and Border Collie Trust GB. There are also many more that you can search for on the site.
The Weather Lottery guarantee that a minimum of 37% goes directly to the cause and it could be up to 65% after all costs and prizes have been paid.
They invite causes large or small to join them, so if you know of an animal charity who could benefit, let them know about it.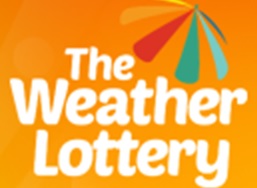 Our Breckland Lottery
A number of animal charities use Our Breckland third party lottery company to run its lottery. You can win up to £25,000. You can find the animal charities offering lotteries here. They include Pact Animal Sanctuary, Venture Farm Cat Rescue, and RSPCA Mid Norfolk & North Suffolk Branch. You can enter for just one month, or regularly.
If you know of any animal charities in the Breckland, Norfolk area that could benefit from offering this lottery, let them know they can apply here. There are no costs. 50% of ticket sales go to the animal charity, and 10% goes to a fund helping good causes in and around Breckland. The rest goes to the prize fund and on running costs.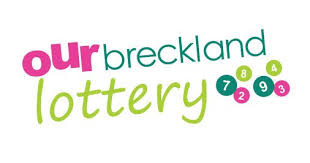 Apps That Give Back
Here are some great apps you can use to raise money for the animal charity of your choice. Some apps may currently only be available in certain countries.
Walk For A Dog
WoofTrax' Walk for a Dog (Android and iOS) app lets you raise money for free for your favorite animal organisation while you walk your dog, although you do not actually need a dog to use this app (see below). Choose the charity of your choice, or if you don't want to choose, the app will automatically choose an animal shelter or rescue group near you. Sign up for an account, add in your dog's information, and start walking. The app is funded by ads and sponsors, and the longer you walk, the more money you'll raise for your charity.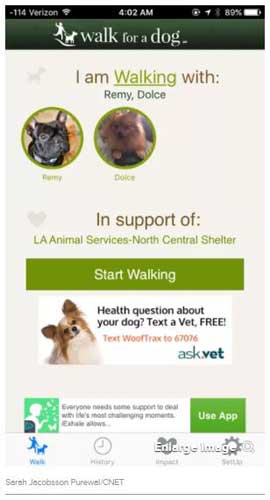 To get started: Submit your name and email address, then confirm your email address by clicking on a link sent to that address. The app will then ask you to add your dog/dogs. However, you don't actually need a dog to use the app, as you can choose "Walk for Cassie" or add a fake dog's info. Hit "Start Walking," and the app will track your steps, distance, and map your walk using GPS. iPhone users can use the app on a treadmill or stationary bike, but Android users will need to get outside for the app to work.
Charity Miles
Make your workouts count with Charity Miles (Android and iOS), a free app that rewards the animal charity you choose for every mile you walk, run or bike. Charity Miles is sort of like a walk/run/bike-a-thon, a little bit like virtually doing a mass participation event. Corporate sponsors pledge up to $0.25 for each mile you log in the app. The app features 37 participating charities.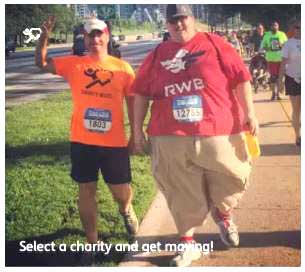 To get started: Download and install the app and sign up for a Charity Miles account. Before each workout, open the app and pick the charity you want to help. Select the type of activity you're doing (outdoor walking/running, indoor walking/running, or outdoor cycling) and start your workout. The app uses your phone's GPS and accelerometer to detect movement and measure distance. When you're finished, hit the stop button and the corporate sponsor for that charity will donate $0.10 per mile biked or $0.25 per mile walked or run.
Give 2 Charity
Give 2 Charity (Android and iOS) is a free app that asks for information in exchange for points that can be applied toward charitable donations. This app isn't for everyone, as it constantly tracks your smartphone's location data in the background and gives you points when you go places. If you don't mind being tracked, it's an easy way to give back.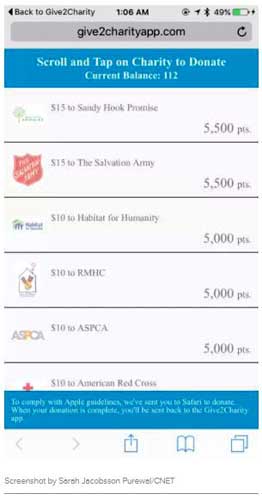 To get started: Download and install the app and sign up for an account. You will need to give the app permission to access your background location data. You'll then earn points for as long as the app is installed on your device and it has access to your location. You can earn extra points by completing surveys and sharing the app with friends. You can redeem these points for donations to the animal charities of your choice.
Why Do Animals Need Our Help?
If you would like to learn more about why we so urgently need to help stop animal cruelty and suffering, please have a look, here. This section will allow you to broaden your knowledge of many different types of animal abuse that happens in the world. Please be aware that you may find it distressing.
Many Other Ways You Can Help Animals
Here are more ways to earn and raise funds to help animals in need.
Our website is all about many different ways to help animals. You can find a large and varied choice of ways to help stop the suffering. There is something to suit everyone – see what would suit you.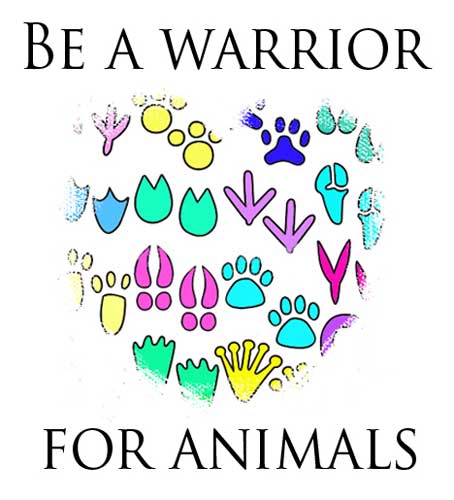 You Are Here:-

Comments
Is there any information you know of that we have left out, any mistakes, or any information you have to add? If so, please leave a comment.