Introduction
In this section of the site, you will see how you can make small changes in your life that make a huge impact. Instead of causing horrific suffering to huge numbers of animals with your lifestyle, you would be saving them from it. You will not only save animals, but you will be saving the planet and also your health.
You will see how it is easier than ever to choose a plant powered lifestyle. Don't think that you cant go vegan because you don't like cooking, as there are a huge number of vegan convenience foods available. Discover where to easily find all the vegan food products you will need.
If you want to save animals from suffering by getting involved in activism, you will see what the most effective approaches are. You will also see how to stay positive, get support, and stop your mental health from suffering.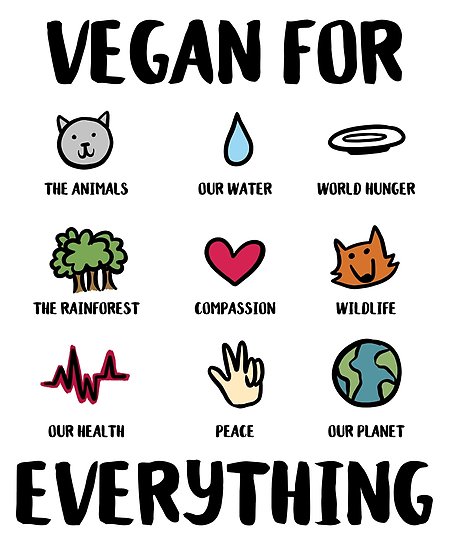 Pages In This Section Of The Site
Image: Vegan for the animals, the planet, the rain forest, wildlife, your health, and more.
Source