Visit our Facebook Page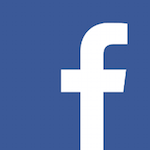 Click the button below to read a random site article

Share This Page

Introduction
On this page you will find contact details of some useful animal welfare charities and animal rights organisations that could help you in your fight against animal cruelty & suffering, including where and how to report animal cruelty.
For Advice And Reporting Cruelty In The UK
There are animal welfare charities you can contact in the UK where you can get advice about a situation, or you can report animal cruelty.
In England and Wales in the UK, if you suspect an animal is suffering, you can call the Royal Society for the Protection of Cruelty to Animals (RSPCA). You can ask a question on their website and get an answer straight away.
Website: RSPCA
24 hour Cruelty Line: 03000 1234 999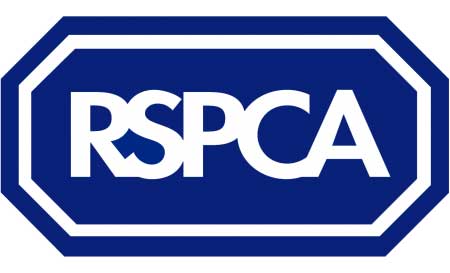 If you are in Scotland in the UK, call the Scottish SPCA.
Website: Scottish SPCA
Animal Helpline: 03000 999 999

Both charities will send an inspector to visit the animal to check on them and they will not tell the owner who reported them. Like most animal welfare charities, they have a huge work load and limited funds, so repeatedly contacting them asking for updates may be necessary to make sure the cruelty is investigated.
Contact Details For Reporting Cruelty In The US
Animal cruelty is a crime in every state in America. Your local and state police are generally mandated to enforce all laws in your state, including animal cruelty, even if these laws are not included in your state's penal code. Contact them if you witness animal cruelty, including neglect and animal fighting, or have any information regarding an incident of animal cruelty in your area.
There are various guides about how and where to report cruelty in the United States of America.
This page gives a good range of options about how and where to report animal cruelty.
On this ASPCA page is a guide of where and how to report animal cruelty in the US.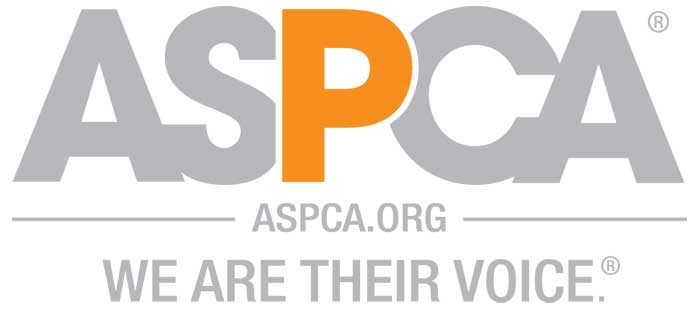 There is more useful information about the best place to report animal cruelty in your state, on this page.
The Humane Society of the United States also has information on their website about reporting cruelty to animals.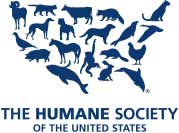 Another place animal abuse can be reported is to the People for Ethical Treatment of Animals, here.
Here are 5 animal cruelty reporting hotlines you should have programmed into your cell phone.
For Asking Advice About Animal Law & Breed Specific Legislation
The Animal Legal Defense Fund are lawyers based in the US who say "We may be the only lawyers on Earth whose clients are all innocent". They welcome enquiries from anyone in need of help.
The page with all their contact details on is here.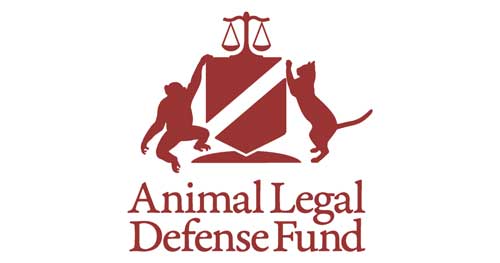 If you are affected by Breed Specific Legislation (BSL), such as the Dangerous Dogs Act (DDA) in the UK, and have your dog seized, do not sign anything or say anything. Contact DDA Watch as soon as possible.
The page with their contact details on is here.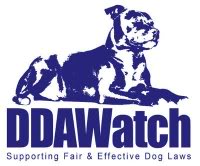 For Reporting Online Animal Cruelty
To see how to report animal abuse you see online in a way that is most likely to get it investigated and lead to the perpetrators being caught and prosecuted, please see this page.
How To Most Effectively Spread Awareness
Do you want to make the world a kinder place by helping stop terrified animals being put through horrific cruelty? By helping to change the habits of consumers by raising awareness, you can do that.
Spreading the animal rights message can be very emotionally draining and distressing. Have a look on this page to find out how to be an effective advocate for animals, whilst making sure you keep your mind healthy and happy. You can find more ways to spread awareness here.
Many Other Ways To Help Stop Animal Suffering
On this site there are many varied ways you can help animals and help stop cruelty. In fact, there are so many different ways that there is something for every personality type, no matter what their circumstances.
If you would like to learn more about why we so urgently need to help stop animal suffering, please see this website. It will allow you to broaden your knowledge of many different types of world wide animal abuse, giving you the ability to help animals by spreading awareness and answering questions people may have. Please be aware that you may find the information distressing.
One great way to help animals is to share the information you have seen on this website. Doing so means more people could help stop animal cruelty, and that would make you responsible for more animals being saved from suffering. Together we can help people help animals <3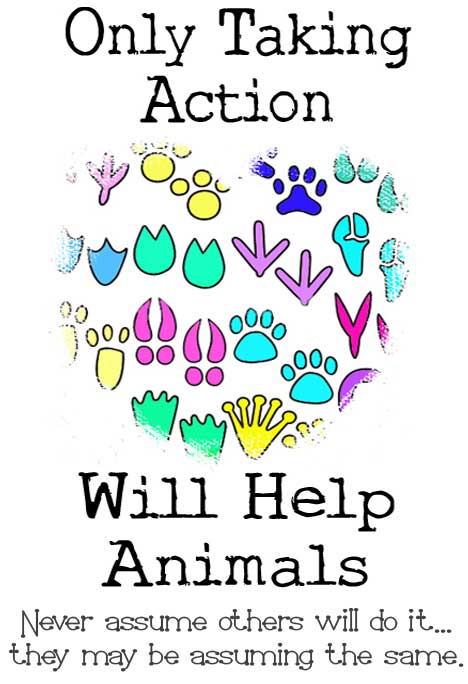 You Are Here:-

Comments
Do you have anything you would like to share? Or have you spotted a mistake? Please leave a comment below.