Visit our Facebook Page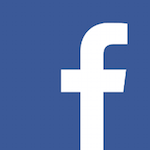 Click the button below to read a random site article

Share This Page

January's Heroes
This month, 350,000 people are expected to go vegan. These are the heroes that are saving both animals and the planet. In most cases, they are also saving their health.
Environmental researcher, Joseph Poore, calculated that the people expected to go plant based this month will prevent 41,200 tonnes of C02 entering the atmosphere. That is equivalent to 450,000 flights from London to Berlin.
As for animals, a million will be saved from being put through the horror of slaughter, and many will be saved the suffering of being factory farmed. Studies have found that farm animals experience similar emotions to dogs, and in many cases, similar to three year old children. It therefore cannot be seen as OK to put them through suchj unimaginable horrors that we would never put children or dogs through.
Could you be one of the heroes saving animals and the planet for your children, and their children? There is no shortage of help and support online, which you will see by reading on. If you are concerned about missing out on certain vitamins and nutrients, experts explode those myths. And don't think you have to be able to cook, because there are an enormous number of vegan convenience foods now available from supermarkets and other food outlets.
You can even calculate how much you will be helping animals and the environment with this vegan calculator.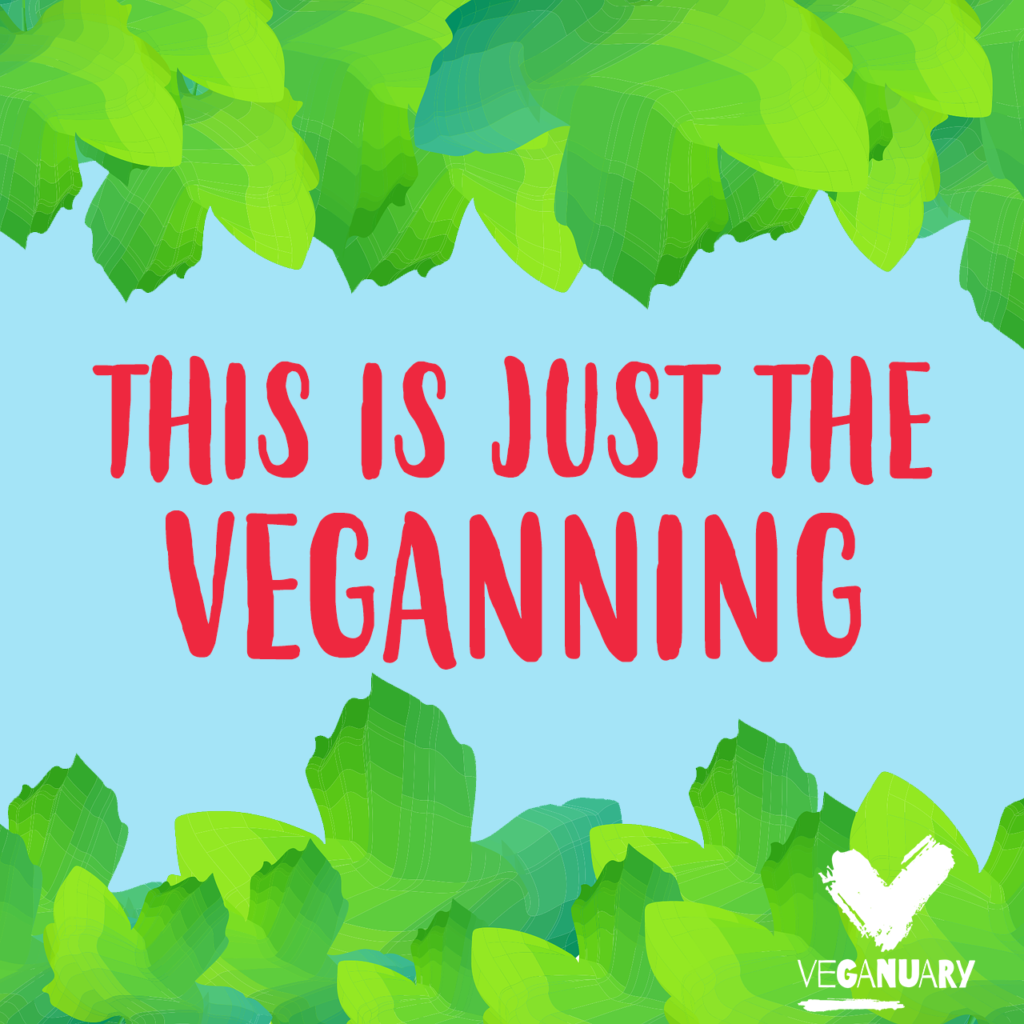 Veganuary
Veganuary is a non-profit organisation that encourages people worldwide to try vegan for January and beyond. During the 2019 campaign, more than a quarter of a million people took the pledge to try a vegan diet, while more than 500 brands, restaurants and supermarkets promoted the campaign, and launched more than 200 new vegan products and menus in the UK market alone. 2020 is set to have an even bigger response.
Throughout the year, Veganuary encourages and supports people and businesses alike to move to a plant-based diet as a way of protecting the environment, preventing animal suffering and improving the health of millions of people. And with lots of delicious food to try, there really is no down side to it.
You can find helpful tips, easy meal plans and delicious recipes, plus more on the Veganuary website.
You can sign up at uk.veganuary.com/ or veganuary.com/register/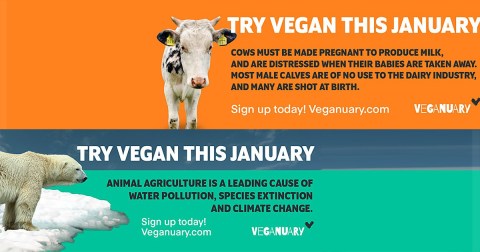 Challenge 22
With Challenge 22 you get to try going vegan for 22 days with a group of people just like you.
You will enter a friendly and supportive environment, have your own personal mentor, plus an experienced team that is is available around the clock.
Wondering what to eat before a workout? How to get enough iron or protein? Or how a vegan diet can work with your health needs? Certified clinical dietitians respond to health topics in the special Challenge 22 Facebook group you join.
Every day, you'll get recipes, tips, videos and lots of motivation!
If you have questions about it, have a look at the Challenge 22 FAQ

PCRM 21 Day Vegan Kick Start
With the Physicians Committee's 21-Day Vegan Kickstart, receive meal plans, recipes, and advice from nutrition experts.
The 21-Day Vegan Kickstart is supported by decades of research showing that a plant-based diet can help you reach a healthy weight and lower your risk for heart disease, type 2 diabetes, and other chronic diseases. You will get low-fat plant-based recipes that have been developed by chefs, dietitians, and experts in vegan cuisine.
It is called "Kickstart" because within 21 days you will start to feel the difference, and that will make you want to stick with it. In 21 days you can break old habits and start healthy new ones. 21 Day Vegan Kickstart provides you with all the tools you need to do that.
Going vegan is not only great for your health, but you are saving the planet for future generations, and saving many innocent animals from unimaginable suffering.
The free, evidence-based 21-Day Kickstart has everything you need to get started on a plant-based diet: meal plans, recipes, grocery lists, daily videos, nutrition tips, cooking demonstrations, and more.
More than half a million participants have already completed the program, so there are thousands of other Kickstarters that will support you.
The website is available in both English and Spanish. The mobile app "21-Day Vegan Kickstart" is free and available to download on both iTunes and Google Play.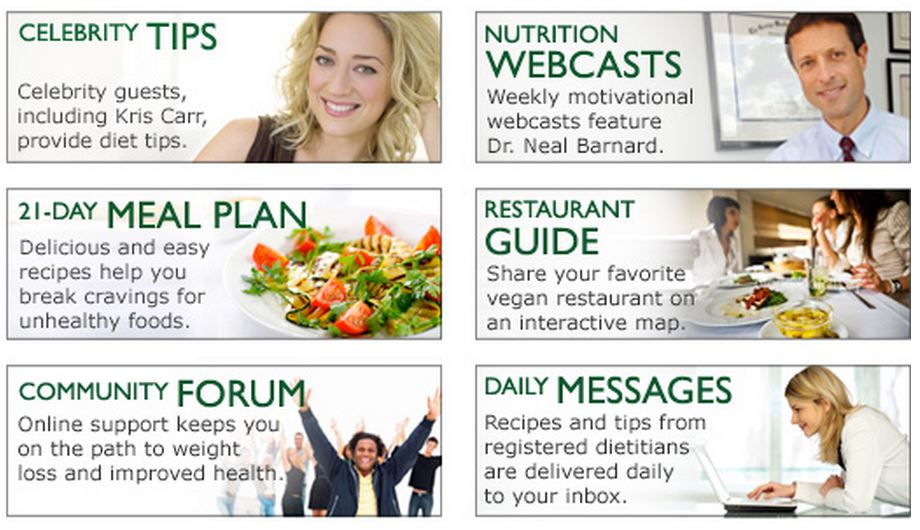 Other Useful Information And Support
The websites above are just a few of the places you can find support to begin your vegan journey. There are many more sources of support and help, plus eye opening information, here.
Among many other resources, you will discover a website which tells you which alcoholic drinks are vegan, and if you want to avoid cooking at all costs, you can discover the large number of vegan convenience food products in the supermarkets.