Visit our Facebook Page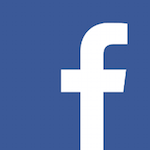 Click the button below to read a random site article

Share This Page

Introduction
You can recycle to help animals by collecting certain items to be recycled and turned into money for animal charities and rescues. You can also collect and donate items that rescues can use. The following are items you can collect to help animals:
Empty printer ink cartridges
Old mobile cell phones
Used stamps
Postcards
Left over foreign currency
Old and broken gold jewellery
Old mascara brushes
Used padded envelopes can be useful for charities who fund raise online
Crisp, biscuit and sweet wrappers, personal care Item packaging, and MUCH more with Terracycle
Not all of the above are of use to every animal charity and rescue, it depends on which schemes they are signed up to. If you see ideas for fundraising which you suspect a rescue you know of may not be currently benefiting from, point them to this page.
Image: Certain items can be recycled to raise funds for animal charities and rescues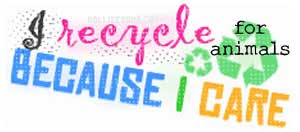 Ink And Toner Cartridges
Certain empty inkjet and toner cartridges can be recycled to help animal charities. They receive a donation for each recyclable ink cartridge.
As you will see below, you can get free envelopes to send them off in, or have collection points for larger quantities, such as at workplaces.
If you know an animal charity that would like to benefit from raising money this way, they can register with this scheme, and/or this scheme.
Get Your Workplace Involved
You can encourage your workplace to recycle to help animals with their empty ink cartridges. Their are details for your company to join, here. A free collection bin and service is provided if you are able to donate a large number of items. See links below for details.

Order Your Freepost Envelopes Or Labels
Go to the links below to get freepost labels or envelopes in order to send your ink cartridges to be recycled and make money for the charities:
Whale And Dolphin Conservation
The Brooke (Action For Working Horses & Donkeys)
Worcestershire Animal Rescue Shelter (WARS)
South East Dog Rescue And Rehabilitaion
There are many more animal charities registered with these schemes that are NOT listed above, so if the animal charity you would like to recycle for is not in this list, search for others on here. If it does not come up, contact the charity and let them know they can register to help them raise funds.
Old And Faulty Mobile Cell Phones
Some animal charities take donations of old or faulty mobile phones, which they can have recycled. They will get money for each mobile phone.
Check with animal charities and rescues you'd like to support to see if they can accept mobile phones for recycling.
Image: Recycle to help animals. Image Source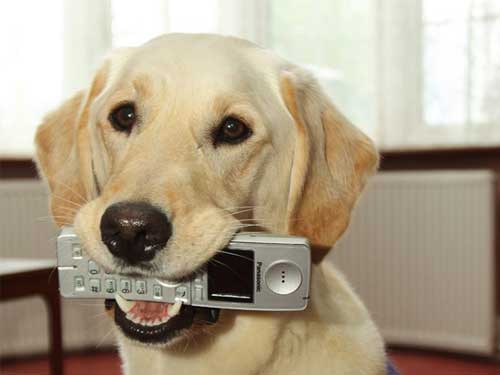 Recycle To Help Animals By Donating Stamps
Many animal charities and rescues raise funds through stamp donation. Used stamps, new stamps, British stamps, foreign stamps, rare stamps and every day stamps are all welcomed by different charities and can be worth around £6 – £20 per kilo!
Get family and friends to recycle to help animals by asking them to collect them too, and don't forget about getting your workplace involved.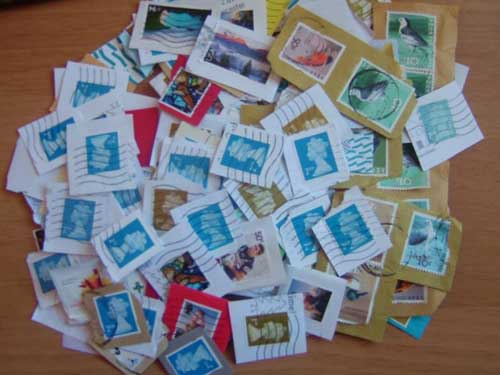 When cutting stamps out of envelopes, it is advised to leave a border of approximately 1cm around the stamp, being careful not to damage the edge of the stamp. If you rip them out, the stamps are more likely to accidentally get damaged, as the direction paper may rip can be unpredictable. Ripping a very large border, to cut it down later, minimises this risk.
Please don't send the large gold labels put on by the Post Office, as they are not stamps.
Once you have packaged your stamps to send, if your parcel is more than 5mm thick, it will need a large letter stamp. Try to make sure you package your parcel in a way that means it will fit through the"Letter" or "Large Letter" slots at UK Post Offices. otherwise it may cost more to send the stamps than they could earn the charity. If you have a very large number of stamps, you may find it cheaper to send them in separate envelopes.
Here are some animal charities you can help by sending them stamps:
Farplace take in animals rejected elsewhere, e.g. feral or FIV+ cats.
Stamps N All
Dept FAR
PO Box 83
Bude
EX23 0WY
Please send stamps to:
Northern SBT Rescue,
Monks Croft House,
11 Abbott's View,
Brow Edge,
Backbarrow, Nr. Ulverston,
Cumbria,
LA12 8RA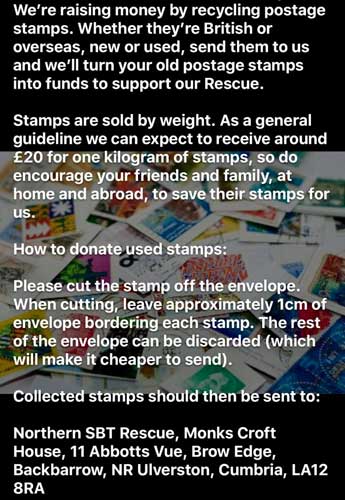 This charity cares for horses, ponies and donkeys.
Bransby Home of Rest for Horses,
Bransby,
LINCOLN,
LN1 2PH
The UK's largest Horse Sanctuary, helps horses, ponies, donkeys and mules.
Supporter Services Team,
Redwings Horse Sanctuary,
Hapton,
Norwich,
NR15 1SP,
PDSA Stamp Appeal,
PO Box 9191,
Wishaw,
Lanarkshire,
ML2 0YB
RSPB Stamps,
PO Box 6198,
Leighton Buzzard,
Bedfordshire,
LU7 9XT
Holly Hedge Animal Sanctuary,
Wild Country Lane,
Barrow Gurney,
Bristol,
BS48 3SE
Animal SOS Sri Lanka,
64 Fair Acres,
Prestwood,
Great Missenden,
Bucks HP16 0LE,
e-mail: denizewoodstock@gmail.com
Unit 17D Lake Enterprise Park
Bergen Way, Sutton Fields Ind. Est.
Hull
East Yorkshire
HU7 0YQ
Telephone: 01482 823555
Email: rescue@oakwoodcanineservices.co.uk
Contact them through their website (link above), or on their Facebook group to request the address to send the stamps to.
Ruff Start Rescue
For details of where to send them the stamps, get in touch with them on the Ruff Start Rescue UK Facebook Page or group.
Please send stamps (and postcards) you have collected, to:
Jenny Thomas, 15 Wentworth Avenue, London, N3 1YA
Odd Animal Rescue ask that you kindly send them stamps, cut with around a 1cm border, if possible.
The address to send them to is:
Mrs Annette Atherton,
87 Elliot Way,
Consett,
County Durham,
DH8 5XY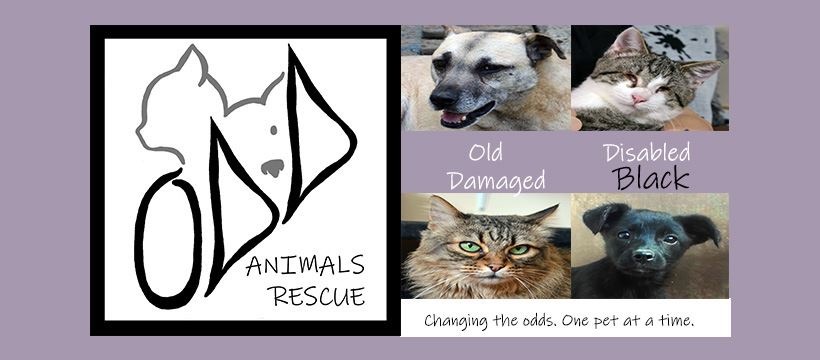 The I Love Crafting group on facebook, run by Ninia Macasil, will gladly receive used stamps, as Ninia donates them to different animal rescues and charities. You can contact her for the address to send them to through her Facebook Group (link above), or her email address is nfm56@yahoo.co.uk.
Many Other Animal Rescues and Charities:
The above list does not show every animal charity that collects used stamps.
You can search for other animal charities you would like to send stamps to on the Used Stamps For Charity website.
If you know of an animal charity that does not currently benefit from raising funds through collecting stamps, let them know that they can register with the website by visiting their Facebook page, here, and sending them a message with the charity's name, a few words saying what it is about, and an address to send stamps to. It is a free, volunteer run site.
Recycle To Help Animals By Donating Old Postcards
Dogs Trust are able to raise money by selling postcards that people donate. If you have any postcards that you could donate, please send them to:
Jenny Thomas, 15 Wentworth Avenue, London, N3 1YA
Incredibly, Jenny manages to raise many thousands of pounds for Dogs Trust, through sales of just donated postcards and stamps. So, if you have any stamps to donate, include those too.
Old Mascara Brushes
When you finish with your mascara, you can collect up your old mascara wands to help wildlife. Not only does it save wildlife rescues funds, but it also helps the environment by reducing waste.
Clean the wands with washing up liquid/dishwashing soap, place them in a ziploc bag and mail them to a wildlife refuge accepting donations of them. Enquire with local wildlife rescues or send them to the addresses below.
The wands are able to be upcycled to clean away oil, larvae, fly eggs, mites, infections, mud, and other contaminants from wildlife. They work great for medical care and wound treatment.
Other wildlife refuges may accept donations of them too, but here are two we know of that do:
Appalachian Wild
P.O. Box 1211
Skyland, NC 28776, USA
OR
Wildlife Wands
P.O. Box 1586
Southwick, MA 01077, USA
Recycle All Sorts Of Items And Earn For Chariity With TerraCycle
TerraCycle is a recycling company who recycles materials that are difficult to recycle. They run a number of free recycling programs funded by different brands, across twenty different countries. Many items are accepted, such as snack, biscuit, and sweet packaging, packaging from personal care items, and more. You can find what items are accepted here.

How It Works
These different free recycling programs are funded by different brands, manufacturers, or retailers. If you are an animal charity or non-profit, you could set up a collection point. It will earn your organisation money, as long as you send the minimum weight. Sometimes the programs are already full, with all available collection point opportunities having been taken. However, there are plenty to choose from.
Be An Individual Collector
With some of the programs, you can collect and send items as an individual, and give the rewards you accrue to the animal charity or non-profit of your choice. You could collect the items from family and friends.
Collection Points Near You
Sometimes you will find that charities or non profits near you already provide collection points. In this case, any rewards earned by recycling collected at their collection point, is earned by them. You can find out by looking at each recycling program whether any animal charities or non-profits near you have them.
Suggest To Animal Charities To Start A Collection Point
You could suggest to local animal charities and non-profits to set up these collection points, as a way of not only helping the planet, but also earning financial rewards for their cause.
Different Rules For The Different Programs
Collection And Sending:
There are different methods of collection and sending that TerraCycle accept for the different item programs. The rewards earned can also be different. It sounds confusing, but just look at the different recycling programs and you will understand.
Some Programs Accept All Brands, Some Don't:
The programs are set up in association with well known brands. Depending on the program, there are different rules about what can be sent. For example, with the Walkers crisp packet program, any brand of crisp packet can be sent, whereas with the KP product packets program, no other brand is accepted. Again, just look at the rules for that particular recycling program.
Recycle To Help Animals By Donating Padded Envelopes
You can recycle to help animals by donating used padded envelopes. They are gratefully received by animal charities and rescue organisations who run online auctions and sales. They need the envelopes to send out items bought by people, and having to buy them eats into the amount of money that goes to the animals.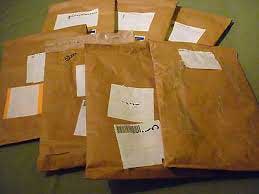 The Serbia's Forgotten Paws Facebook group is an animal charity support group that makes use of donated padded envelopes.
You can contact them through their website, or request to join their Facebook group (link above) to ask them where to send the envelopes. You will have to be registered with Facebook to view the group page.
Old Christmas And Birthday Greetings Cards
Recycle to help animals by donating your old greetings cards. Some rescues and charities have volunteers who raise money by making gift tags and new greetings cards from old Christmas cards and other greetings cards. Serbia's Forgotten Paws Facebook group is one such group (information correct at the time of publication).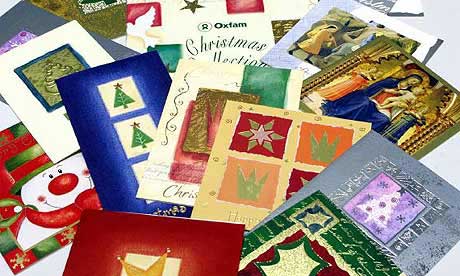 You can contact them through their website, or request to join their Facebook group to ask them where to send your old greetings cards. You will have to be registered with Facebook to view the group page.
Alternatively, you can recycle them by making new cards and other items from them yourself, and donating them to animal charities and rescues for them to fund raise with. Have a look at how, here.
Donate Broken Old Broken Jewellery
Another way you can recycle to help animals is with old or broken silver or gold jewellery. Some animal rescue shelters and charities, such as Hillside Animal Sanctuary, collect and sell it to raise funds.
Hillside Animal Sanctuary campaigns for, and helps, a huge number of animals in need. It brings public awareness to the millions of animals suffering every day in the intensive factory farming industry. Most of Hillside's residents are animals who have been rescued from the farming industry. They have also given sanctuary to over 750 horses, ponies and donkeys, and the number of animals it cares for is constantly growing.
Below are a number of animal charities who are grateful for old jewellery:
Hillside Animal Sanctuary
Hillside Animal Sanctuary
Hall Lane
Frettenham
Norwich
NR12 7LT
UK
This is another animal rescue grateful for old and broken silver or gold jewellery. Send it to them at the address below:
Unit 17e Lake Enterprise Park,
Bergen Way,
Sutton Fields Ind. Est.,
Hull,
East Yorkshire,
HU7 0YQ,
Save A Life Cheshire
Save A Life Cheshire appeal for gold and silver jewellery, but in addition they welcome costume jewellery and watches too. Join their Facebook group to ask where to send them. They provide a freepost label for your items.
These are only a small number of many animal charities and rescues that would welcome donations of broken silver and gold jewellery. Check with animal charities you would like to support. If you know of any that do not raise funds this way, let them know about it.
Image: Recycle to help animals by donating old and broken silver or gold jewelry. Image Source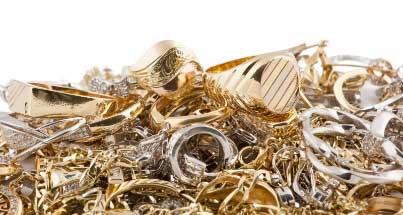 Donate Left Over Or Old Foreign Holiday Money
Some animal rescue shelters and charities collect donations of foreign currency left over from your holidays. Some also collect out of date currency no longer in circulation.
Hillside Animal Sanctuary is one animal charity who collect this currency, but by no means the only one. Below is the postal address to send the currency.
Hillside Animal Sanctuary
Hall Lane
Frettenham
Norwich
NR12 7LT
UK
Image: Foreign notes and coins left over from your holidays are very much appreciated by animal charities who collect them.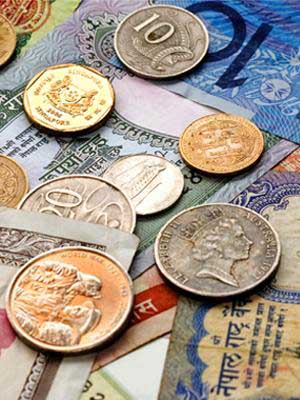 Save A Life Cheshire
Save A Life Cheshire take, not only left over foreign currency, but also obsolete currency. Contact them in their Facebook group to find out where to send it. They provide a freepost postage label too.
Many other charities and rescues will collect foreign currency and will state on their individual website whether they do or not.
Even If A Charity Does Not Accept Items For Recycling…
An animal charity you want to support may say it cannot accept items for recycling as it does not have enough time or volunteers to oversee the task. This is where Recycling For Good Causes comes in. It allows individuals to send a wide range of items direct to them for free, and choose a charity they want the money to go to. They then send a cheque for the proceeds to your chosen charity.
They provide a freepost postage label if you wish to send a small amount, or a free collection service for large amounts. See this page for more details.
Image: Some of the items Recycling For Good Causes accepts. You can get a cheque sent to your chosen animal cause.
Recycle To Help Animals By Donating Your Old CAR!
Recycle to help animals in a big way this way. Hillside Animal Sanctuary, along with many other animal charities, are extremely grateful for people who wish to donate them their old car. For more details, please see this page.
If they don't already do it, let rescues and charities know of this way to raise funds.

Learn Of the Many Other Ways To Help Stop Animal Suffering
Here are more ways to earn and raise funds to help animals in need.
On this site there are many varied ways you can help animals and help stop cruelty. In fact, there are so many different ways that there is something for every personality type, no matter what their circumstances.
If you would like to learn more about why we so urgently need to help stop animal suffering, please see this website. It will allow you to broaden your knowledge of many different types of world wide animal abuse, giving you the ability to help animals by spreading awareness and answering questions people may have. Please be aware that you may find the information distressing, especially if you are a more sensitive person.
One great way to help animals is to share the information you have seen on this website. Doing so means more people could help stop animal cruelty, and that would make you responsible for more animals being saved from suffering. Together we can help people help animals <3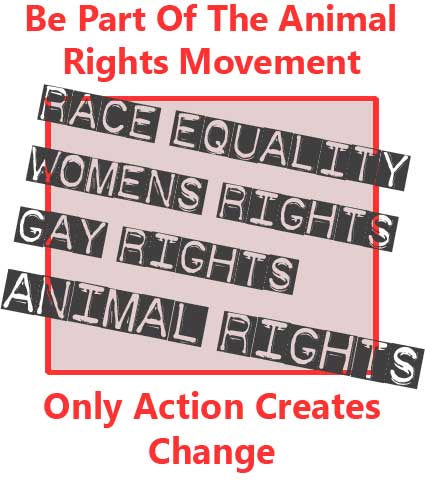 You Are Here:-

Comments
Do you have any information you would like to share? Or have you spotted a mistake? Either way, we'd love to hear from you, so please leave a comment below.